Pacific Family Mobile Home Park
1730 Commercial Way, Santa Cruz
All Homes are Sold Out.

The Most Affordable Homes in Santa Cruz!
2 Bedroom homes for $79,000! 1 Bedroom homes for $59,000!
Down payment from $3,600! Monthly payment from $770!
Pacific Family Park is an all-age manufactured home community. The entire park (including streets, driveways, utilities, and clubhouse) has been recently renovated by South County Housing and is supported by the County of Santa Cruz and the Department of Housing and Community Development. The park is in a very convenient location near Hwy 1, bus lines, and Dominican Hospital.
Pacific Family Park is owned by a non-profit organization, South County Housing, so the future of the park and the rent control are very secure. This is a restricted sale price and restricted income park.
We are now offering several nearly new (built in 2009, never lived in) 1 and 2 bedroom Karsten homes for sale! Each home offers a low down payment with generous first time home buyer assistance available. This is the only park in the county with down payment assistance!
See bottom of page for park rules, sample monthly payments, down payment assistance, and income restrictions.
Click here for a virtual tour of the park!
Para información en español, haga clic aquí.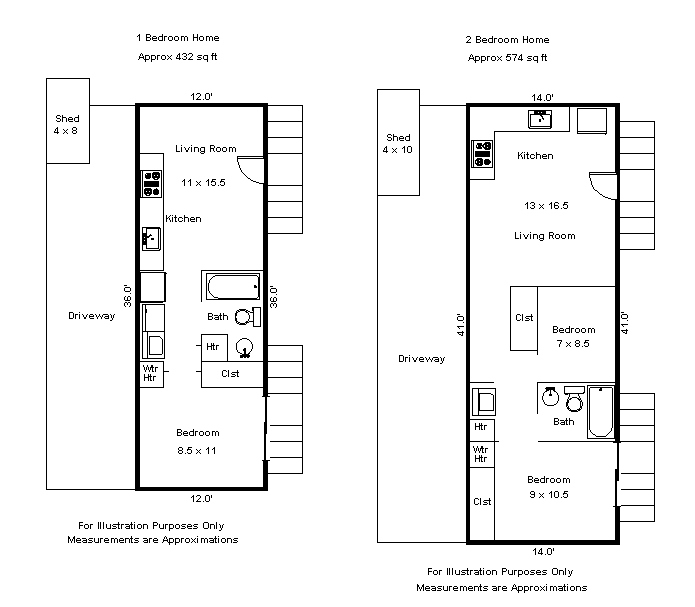 1 Bedroom Manufactured Homes:
Sold Out
2 Bedroom Manufactured Homes:
Sold Out
3 Bedroom Manufactured Home:
Sold Out
Available to families of 1-7 persons.
3 years old Wood cabinets Tile backsplash High ceilings GE appliances Storage shed 2 car driveway 768 sq ft Laundry area Karsten quality
#8 Large 3 bedroom/1 bath home. Great Location. Easy Parking. Click here for a virtual tour.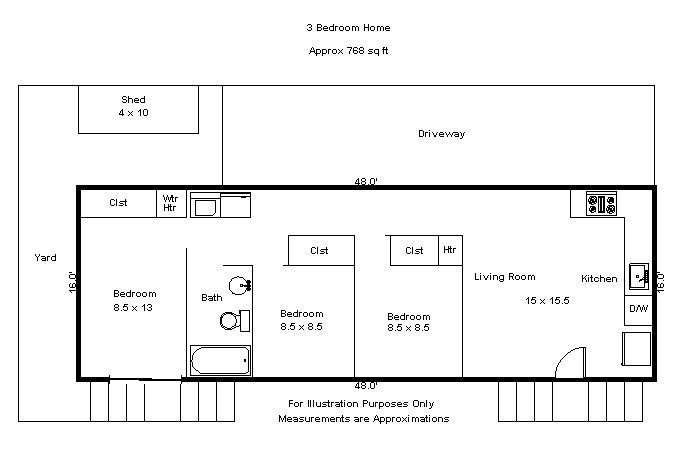 Additional Information:
Income restrictions for down payment assistance: 1 person: $56,500, 2 persons: $64,550, 3 persons: $72,600, 4 persons: $80,650 5 persons: $87,150, etc.
Park rules: Click here.
Down payment assistance: AVAILABLE AGAIN!
Up to $41,650 assistance from CALHOME for 1st time buyers. No monthly payments due. Upon resale or at end of 30 year term, $41,650 loan is repaid plus 3% simple interest per year ($1,250 per year based on $41,650).
Sample monthly payments:
All figures are estimates only. Your amount of down payment assistance, interest rate, insurance, and taxes may vary.
Loan options (estimates only, actual figures may vary):
Bay Federal offers a straight 15 year loan. This loan will be paid in full in 15 years. Interest rate is approx 8.75%.

Santa Cruz Community Credit Union offers a straight 20 year loan with higher down payment. This loan will be paid in full in 20 years. Interest rate starts at approx 7.75%
3 Bedroom Home financed by Bay Federal:
$119,000 Purchase price
$5,950 Out of pocket down payment (not including closing costs)
Up to $41,650 Down payment assistance
$71,400 Mortgage
$714/mo 1st mortgage payment (based on estimated 8.75% interest rate and fully paid off in 15 years)

$356/mo space rent

$100/mo estimated taxes and insurance

=$1170/mo total estimated monthly payment
Are you interested? Here is what to do next:
1. Drive or walk through park to see homes from exterior.
2. Call or email me for a private showing of available homes.
3. Get pre-qualified by lender (Bay Federal or Santa Cruz Community Credit Union). In order to qualify for a mortgage, you will need a credit score over 640, documented income over $2,600/mo, and funds for down payment.
Bay Federal Angie Weidemann 477-8567
Santa Cruz Community Credit Union Robin Parke 460-2304
4. Meet with me to write the contract.